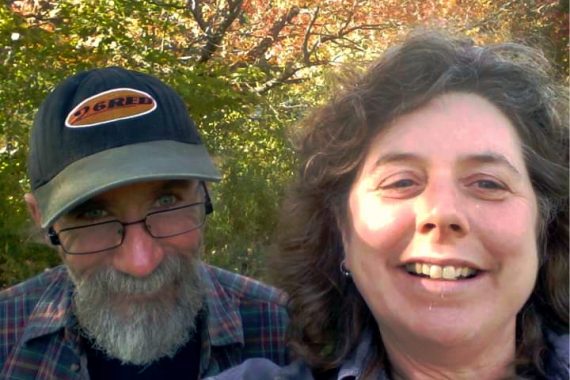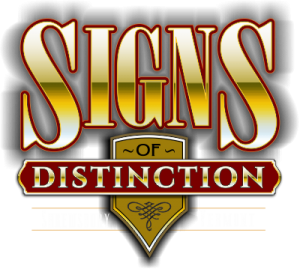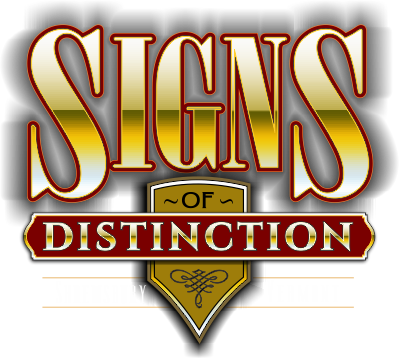 Quality.  Durability.  Beauty.
For Over 30 Years
In the spring of 1989, my wife Dee was hand-painting lettering and graphics for a local awning company.  We were not overly impressed with much of the sign-craft in the local area at that time, so I vocalized a thought to my wife Dee, "Hey, I think we should start a sign shop!" A couple of cheap saws, some paint brushes, and an old rented barn, and, presto…we were off! These were the humble beginnings of what would become a 30 year odyssey into the world of crafting high quality signs.
Founded in 1989 by the husband and wife team of Todd and Dee Fillmore, we began with the single goal of crafting distinctive, durable signs of the highest quality which our clients could afford.  Since that time, we have employed many methods and materials, including traditional hand lettering on wooden signs, carving and gold leaf; all with the singular goal of designing and producing the highest quality signs we were capable of, and which would be a credit to the owners.
Graphic Design
Painted, Carved and Dimensional Signs
Monument Signs
Innovative Designs and Displays
LED Message Centers
Custom LED Lighting
Vehicle Lettering
CNC Machining and production services
We can offer diverse services to business customers, and can often take care of all of their graphic needs from start to finish:  graphic design and logo development, sign design, fabrication and installation, menus and brochures, and even web design for clients who need basic website services.
In the 30 years that have passed since we started making signs, we still work out of an old barn, but much has changed.  Back in the "old days," oil-based sign enamels and wooden signs were the standard, and some of the most enduring signs from that period were fabricated from highly rot resistant woods like California Redwood.  Sadly, Redwood stocks are depleted and no longer available here in the East.  The remaining natural wood options are either very cost prohibitive or of poor quality for exterior signs.
Fortunately, there have been a number of material innovations which have yielded excellent alternatives to wood.  The two modern materials we currently utilize the most are either high density urethane foam (primarily used for dimensional signs and carved graphics) or expanded PVC, a synthetic material which has quickly been adopted by the construction industry for exterior trim and siding.  PVC offers a number of excellent characteristics for exterior signs:  it is cost effective, impervious to decay, tough and resilient, and "holds" acrylic paints far better than natural wood.  As a result, signs made from PVC painted with high performance acrylics are capable of offering a maintenance-free service life expressed in decades, rather than just a few years, and will not rot, split or warp as wood is prone to do.  As a bonus, with modern manufacturing processes, PVC is relatively non-toxic and inert.  Although not a truly "green" material like wood, these synthetics offer one distinct advantage:  they do not require further exploitation and depletion of old growth timber stocks, and some can be 100% reclaimed from waste.
Modern paints have also seen remarkable improvements.  Oil-based enamels were the gold-standard of the day 30 years ago, but have been superseded by high performance acrylic paints which offer unrivaled UV resistance without many of the shortcomings of oil-based paints, such as chalking, fading, cracking and peeling.  When applied to modern synthetics like PVC, the end-result is finishes that can now provide decades of low maintenance service.  Simply put, that translates directly into money saved.
Over the years, we have added modern tools, materials and techniques to improve quality and efficiency, but have remained dedicated to producing signs with a traditional feel.  Our "quiver" of skills includes graphic design, structural design, steel and aluminum fabrication, CNC fabrication, acrylics, carving, hand-lettering, dimensional signs, vehicle graphics and installation.  We hope you approve of the fruits of our labors.